Project HOPE (Health Opportunities for People Everywhere) was founded in 1958 by Dr. William Walsh. He was moved by the poor health conditions he saw in the South Pacific and decided to work towards bringing basic health care and health education to deprived areas of the world. Today Project HOPE is a large funding agency which plays a major role in health care support. The current vision of Project HOPE, which is now 60 years old, is to have an impact on the modern endemic crisis of diabetes and metabolic syndrome. Health care providers depend to a large extent on information dissemination and patient awareness when it comes to chronic diseases. Project HOPE has empowered the Department of Endocrinology, Diabetes and Metabolism of Christian Medical College, Vellore to train 400 counsellors in the skills of diabetes education for patients on a one-to one basis and through group education. The programme has now been running for the last 18 months and 75% of the targets have been achieved. The Department of Endocrinology, Diabetes and Metabolism has been able to translate this into a programme where educators are trained over a six month period through three contact programmes, a series of assignments, theory and practical examinations. The training is highly subsidized by Project HOPE and teaching material and books are provided. Nurses have been the main target for training, given the excellent nursing services that CMC has. Physiotherapists and dieticians are also trained. Those from remote and rural areas and mission hospitals are entitled to additional travel and accommodation grants. The training programme has been certified by the International Diabetes Federation (IDF).
The doctors' training programme, which was initially started by a grant from the World Diabetes Foundation, runs alongside. Through the support of the Department of Distance Education, this programme has grown, and has 12 teaching modules and 20 videotapes on various aspects of diabetes mellitus. Training through teleconferencing link has commenced for candidates from South Africa and Nepal. A training programme for the 13th batch of educators was recently held. Eighteen candidates participated in the second contact session. The network that the Department of Endocrinology has acquired through Project HOPE and the World Diabetes Foundation has enhanced its linkages with the International Diabetes Federation (IDF). A special grant for young adult diabetics between the ages of 15 and 30 years supports them in their treatment. Project HOPE and the Endocrinology Department have also focussed on foot care training and the development of the Diabetes Foot Clinic through the seed grant provided. This integrated service runs through the Departments of Endocrinology, Vascular Surgery and Physical Medicine and Rehabilitation. Special foot care camps in rural areas have been conducted in liaison with the College of Nursing.
---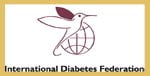 ---
Training Diabetes Councilors for India- THE VELLORE MODEL The India Diabetes Educator Department of Endocrinology, Diabetes and Metabolism, Christian Medical College, Vellore & Project HOPE
Aims and objectives:
To achieve sustainable advances in health care around the world by implementing health education programs and providing humanitarian assistance in areas of need.
Model:
Phase-I : Master trainers training 6 days.
Phase-II : Training of the candidates. Nurses, Dieticians, Physiotherapists.
Induction : 2 day program, introductory classes on diabetes.
Workshop –I : 3 days, Discussion of diabetes related problems.
Workshop-II : 2 days review classes, assessment of Knowledge and practical skills.
Conclusion:
The project aims to improve the awareness about diabetes in the county by training diabetes educations and to encourage individuals with diabetes to actively participate in the management of their diabetes to improve long term outcome.
---
Diabetes Educators:
---
Letter of Invitation
Providing high Quality Diabetes Educational Services
As we in Christian Medical College, Vellore celebrate our 110th anniversary and the department of endocrinology continues through it's 6th year of training diabetes educators, Project HOPE along with IDF has launched its flagship initiative in India called the:
"India Diabetes Educator Project"
Diabetes is increasingly being recognized as a public health problem in India. India today leads the world with the largest number of persons affected by diabetes. Its prevalence is about 6 % in rural areas and around 17 % in urban areas is recognized as are the complications that go with it. The proper management of diabetes can significantly reduce complications on the long term. One of the common complications that frequently goes unrecognized is loss of sensation in the feet, resulting in frequent occurrence of ulcers leading to amputations. This project therefore, aims to strengthen four specific aspects of diabetes care:
Medical Management, dietary counseling, exercise and lifestyle modification.
Patient education and guidance
Foot care and Footwear usage.
Setting up integrated diabetes clinics with an emphasis on the close functioning of the Diabetes Educator with other medical personnel.
---
For the purpose of the project, training of the Educator will be done by the Department of Endocrinology, Diabetes and Metabolism, Christian Medical College, Vellore.
Participation in the project for the hospital would make a significant contribution to mission hospitals in the way their diabetes patients are treated and managed. It would imply:
Ability of the institution to provide high quality care to their diabetic patients.
Availability of standard guidelines for the management of Diabetes, along with the checklist based screening programmes.
Smooth flow of patients (relevant investigations before seeing the physicians, foot care, diabetes education, dietary counseling).
Cost-effective management for both the hospital and the patient.
Reduction of complications thereby reducing the costs of the patients.
Develop a team for quality diabetes management.
The following are the details of the training programme:
The mainstay of the project is the "PG Certificate in Diabetes Education" a 6- month learning program which will combine distance learning with on-site interactive workshops to train over 3,000 healthcare professionals including nurses, dieticians an nutritionists in India. We hope the project will enhance knowledge and awareness about diabetes, reduce morbidity and mortality related to the disease and help combat the rapidly growing threat of diabetes in India.
| For Whom | Where |
| --- | --- |
| Diabetes Educators | Christian Medical College, Vellore 632004 |
---
Eligibility Criteria:
| Personnel | Qualification |
| --- | --- |
| Diabetes Educator | Any graduate degree with a Leadership Quality and a sense of flexibility and imagination. (e.g.Nurses,Dieticians,Physiotherapists,Teachers, Psychologists) |
If you are willing and interested to participate in the Quality Care Initiative training programme, please do let us know through mail or phone contact.
---
Dates and Program Outline:
| Program Component | Activity | Estimated time for completion/ Due date |
| --- | --- | --- |
| Induction | In person contact session 2 Days | First 2 days of initiating a batch |
| Modules 1,2 & 3 | Self study | First 3 months |
| Assignment 1 | Submit to Master Trainer | In the 8th week after start of program |
| Workshop 1 | In person workshop 3 Days | 3rd week of the 3rd month after start of program |
| Modules 4,5,6 & 7 | Self study | 4th to 6th month |
| Assignment 2 | Submit to Master Trainer | In the 1st week of 4th month |
| Assignment 3 | Submit to Master Trainer | In the 1st week of 5th month |
| Workshop 2 Final Examination | In person mini lesson + Final exam -1½ days | In the 6th month |
---
For details, you can contact:
S.No.
Name
Mobile No.

1.

Dr. Nihal Thomas

09843111996

2.

Ms. RuthDaniel

09994746927

3.

Ms. Vijayalakshmi

09789949873

4.

Mr Vinod. A.R.

08438390110

Fax No.0416-4200844


Email: endowdf@yahoo.com
With Best Wishes:
Dr. Nihal Thomas,
MD., MNAMS, DNB(Endo), FRACP (Endo), FRCP(Edin), FRCP (Glasg), FRCP (London), FACP, Ph.D (Copenhagen),
Professor & Head, Unit-I,
Department of Endocrinology, Diabetes & Metabolism,
Christian Medical College, Ida Scudder Road– Vellore -632 004.